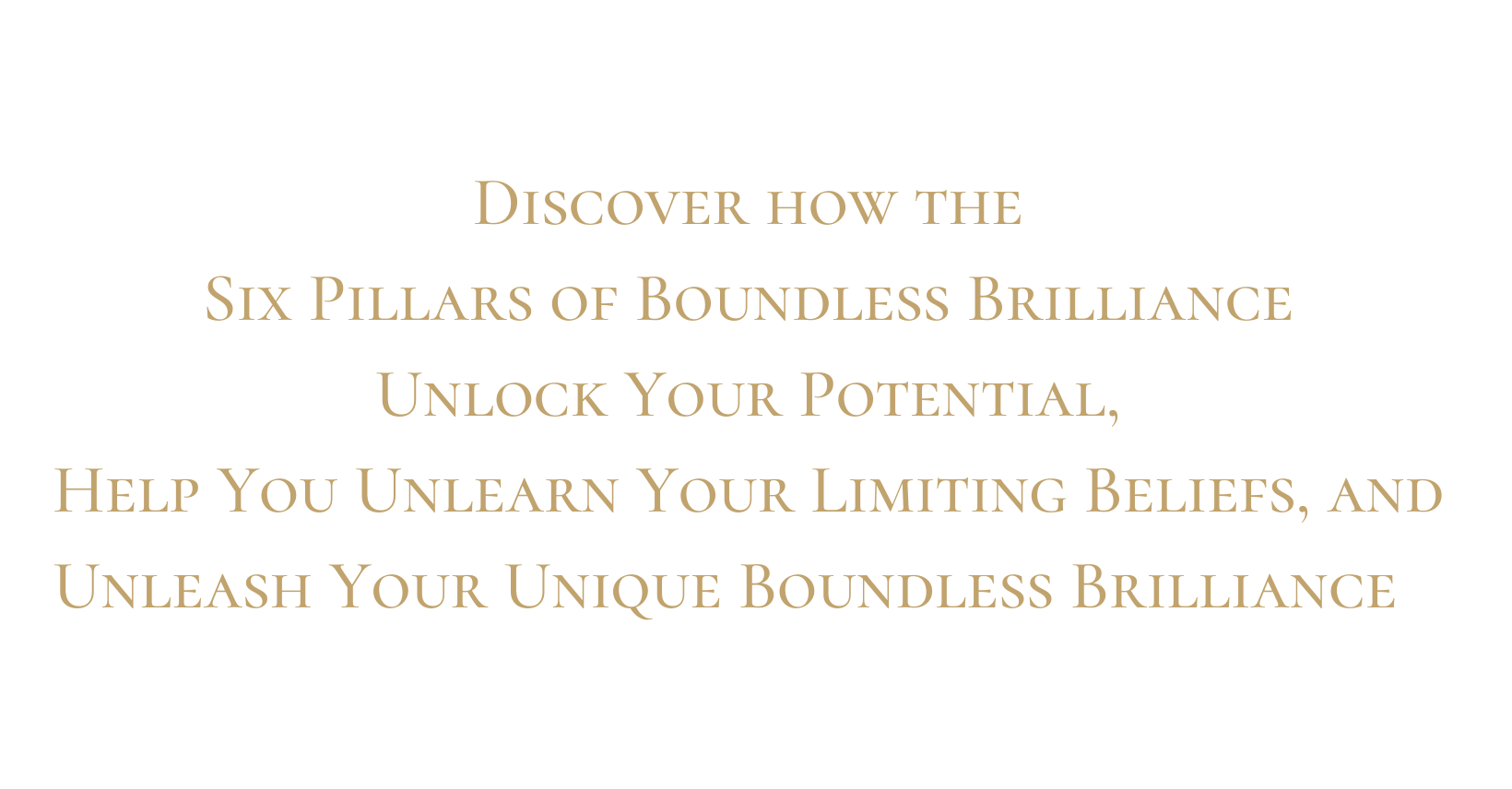 Do you jump out of bed in the morning – yes, literally jump – because
you are so excited to start your day?
And possibly even a little bit nervous about how big your dreams and goals are?
No?
Then you're in the right place.
If you are:
feeling stuck, that you've tried to accomplish a goal but can't quite get there;

know there's something more out there, but can't define it;

aren't satisfied with your current level of success…

Then it's time.
It's your time.
Boundless Brilliance isn't following someone else's advice, someone else's journey, or someone else's how-to.
It's about going on a journey through your own culture, beliefs, and foundational experiences that have formed who you are now – and could be contributing to holding you back from who you can become.
If you want to do something that's never been done before in your family, you must do something no one in your family has ever done.
Be brave.
Be boundless.
Be Brilliant.